"Get Instant Access To the '1-Click Automation Triggers PRO Upgrade!"
Automate Your Dropshipping Business
In 5 Seconds & Cut Your Workload By 95%
This Is An Exclusive Deal for New "Dropshiply" Users Only…
Upgrade To '1-Click Automation Triggers'
Now for Just $197/month, $97/month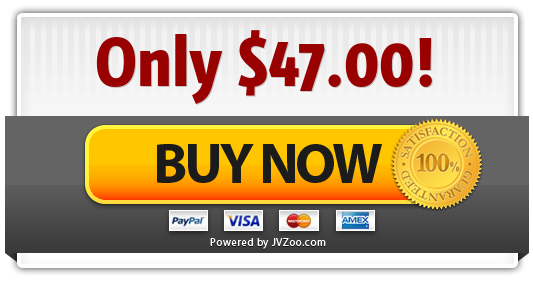 Welcome To The 'Next Generation'
In eCommerce Dropshipping Technology
Hey there again!
Congratulations for picking up Dropshiply.
Unfortunately, you have a HUGE problem on your hands at the moment!

But it's NOT your fault because most ecom marketers, even the really successful ones that are
earning thousands of dollars per month are STILL having the same problems!

There is this constant issue with simply not having enough time to do all the tedious, yet NECESSARY tasks
that go into building and sustaining a successful dropshipping business such as importing/exporting customer
data, sending special coupons, notify customers in specific situations, sending SMS text messages, remarketing,
streamlining social media processes, inserting pricing and data on 100s different products and on and on…

Manually doing these tasks is not only a HUGE pain in the butt, but also hinders you from being
able to GROW your business the way that you'd like.

These things take time, attention and most importantly expertise to ensure that they are done right.

Relax, I have a solution for you…

We have created a highly-specialized super-sophisticated technology we custom-built inside Dropshiply
that's going to completely streamline all these entire processes for you.

Our 1-Click Automation Triggers will give you must have tools to automate 90% of your critical store
tasks so that you can rapidly scale your ecom business to 6 figures fast.

That's right!
Our Special PRO 1-Click Automation Triggers
Upgrades Will Allow You To Streamline Entire Processes in Seconds & Grow A Thriving Dropshipping Business Fast…
1-Click Automation Trigger #1
---
Connect WooCommerce to Dropshiply and instantly
send a confirmation or thank you email when you
receive new orders!

You can also automatically email customers who
buy specific products and give them a coupon code for
their next purchase after 3-4 days their order has been
placed!

Dropshiply will notify your WP admin of any failed order,
so you can act quickly, reduce cart abandonment,
follow-up with customers right after they purchase
and more! Automate your work and skyrocket
your productivity in seconds!
1-Click Automation Trigger #2
---
Maintaining an ecommerce store is super easy
when you integrate Wordpress with Dropshiply.

Use this trigger to automatically send a text
message to your WP admin everytime you
receive a new order!

When you combine WordPress and Dropshiply,
you can use, improve, and monitor your WordPress
store without adding hours to your work week!
1-Click Automation Trigger #3
---
Jetpack will instantly power up and protect your store
with authenticated customer logins and also
prevent brute force attacks!

This special automation trigger will also instantly
notify you about your store's downtime and
any performance related issues!
1-Click Automation Trigger #4
---
Now you can instantly send SMS alerts to
customers with order related information
in 1-click!

SMS Alerts allow you to quickly notify the customer
through text messages with important order related information
from right within your Dropshiply platform! Save countless hours
of stress and scale your business quickly than ever before!
1-Click Automation Trigger #5
---
Instantly export all your customers data
to Google sheets for remarketing!

You can also see if your customers are in your
specific Google sheet, and if not, Dropshiply will
automatically add new rows without lifting a finger!

This trigger will also let you export
all your products in 1 click!
1-Click Automation Trigger #6
Autoresponder Integration
---
Automatically connect your store to your favorite
autoresponder and import all your customers
data in 1 click!

You'll also be able to sync them automatically, add
them to multiple autoresponders and create
massive lists of subscribers!

Dropshiply currently supports 4 powerful ARs;
Aweber, GetResponse, Mailchimp & Sendy!
1-Click Automation Trigger #7
---
Dropshiply integrates with the popular cloud
communication platform Twilio!

You can automatically get notified when a new order
is placed, get a summary of your daily orders and
send order confirmation messages to customers!

To make life easier, the phone country codes are
automatically added with each customer's number
based on their billing country.
Complete Training Tutorials
---
The platform is VERY user friendly and
extremely easy to use and master!

We have put together a series of easy to follow
detailed training videos to be 100% certain that you
are able to understand and execute all the
automation triggers that Dropshiply has to offer!
---
Got questions? Don't worry!
We've got you covered!

Our support team is always ready to
solve any of the issues you might face.

We resolve 100% of the issues within 24 hours.
Be it technical or strategy related issues,
we are there for you
PLUS, We Are Including The Following
TIME-SENSITIVE Bonuses When You Act Now...
FB Seeker Extractor
($497 Value)
---
With our FB Extractor Engine you can extract data
from Facebook pages, groups, events, profiles and
locations at the same time in seconds!

Collect emails, telephone, url, address in one click!
You can then filter data save it and easily export in
excel, csv or pdf format.

Build a huge database of business contacts and
use them to build custom audiences and launch
profitable ads!
eCom Messenger Suite
($397 Value)
---
RETARGET YOUR CUSTOMERS ON
FACEBOOK MESSENGER – AD COST FREE!

• Increase your sales with automatic abandoned carts reminders
on Facebook Messenger
• Target and engage your customers on Messenger to
increase conversion and retention rates
• Automate your marketing workflow with automatic retargeting!
• Automatically send out reminders to recover abandoned carts! (Over 70% * of shopping baskets will never ever make it to checkout!
• Create targeted relevant contents for your customers via FB Messenger, based on how they previously interacted with your store!
Woo Fancy Product Designer
($297 Value)
---
Excellent tool that allows you to design products
according to your ideas, then add the product to
the cart, all information about the design will be
included with the order.

This is perfect if you do POD, T-shirts, shoes,
jackets, hats, glass, football, cars, card, printing
services, etc.
FB Trending Post Finder
($197 Value)
---
Find trending and most engaging content
from your favorite Facebook pages...

Here is what it will do for you:
• Monitor multiple pages
• Scrap multiple type (status, photo, video, link) of posts
• Download Facebook videos to your computer or use video downloable URL
• Advanced filters to search the engaging posts
• Export the filtered posts to CSV file
• View post in script or visit the facebook URL of post
• Sort the posts list to find the required posts
• Group pages into different categories
• Click the insights of post to get updated insights at current time
• Import multiple pages via CSV file
The Ultimate Dropshipper
($97 Value)
---
Inside this course, you will discover how to find
the best eCom products to sell, how to automate
the dropshipping process and every secret step
you need to follow to make your dropshipping
business more profitable!
REMEMBER, this is so powerful and it's not available anywhere else!

Our 1-Click Automation Triggers Pro upgrade will save you HUNDREDS of hours of your precious time, dramatically increase your productivity and free up time for you and your team so you can focus on growing your store to 6 figures and beyond!

You are really getting a ridiculous amount of value here..

Our special auto "triggering" technology will give you outstanding ecommerce automation features that will make your life easier and better and you won't be wasting time manually doing unnecessary, recurring tasks anymore!

Plus, as our valuable Dropshiply member, we are also going to be adding more "triggers" and actions for free so you can automate even more tasks in the future with just one click.

This is a complete no brainer!

We could easily charge $249 per month and it will be an insanely cheap deal but today you can get access for just $47!
1-Click Automation Triggers
And Rapidly Scale Your eCom Business To 6 Figures in record time
Members Only Discount - 75% Off Today
$197/month $97/month
Upgrade To 1-Click Automation Triggers Now!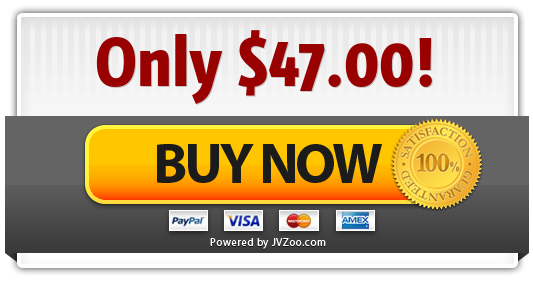 Copyright © 2020 Dropshiply.co • All Rights Reserved Worldwide
---
This site is not a part of the Facebook website or Facebook INC. Additionally, this site is NOT endorsed by Facebook in ANY WAY. FACEBOOK is a trademark of Facebook INC.
The unauthorized duplication or publication of any materials from this website without the upfront permission of its owner is expressly prohibited by law.

Earnings & Testimonial Disclaimer
Every effort has been made to accurately represent our product and it's potential. Any claims made of actual earnings or examples of actual results can be verified upon request. The testimonials and examples used are exceptional results, and don't apply to the average purchaser and are not intended to represent or guarantee that anyone will achieve the same or similar results. Each individual's success depends on his or her background, dedication, desire and motivation. As with any business endeavor, there is an inherent risk of loss of capital and there is no guarantee that you will earn any money. Through this website you are able to link to other websites which are not under the control of Devid Farah Marketing, LLC. We have no control over the nature, content and availability of those sites. The inclusion of any links does not necessarily imply a recommendation or endorse the views expressed within them. Every effort is made to keep the website up and running smoothly. However, Devid Farah Marketing, LLC takes no responsibility for, and will not be liable for, the website being temporarily unavailable due to technical issues beyond our control. Every effort has been made to accurately represent our product and its potential. Any claims made of actual earnings or examples of actual results can be verified upon request. The testimonials and examples used are exceptional results, and don't apply to the average purchaser and are not intended to represent or guarantee that anyone will achieve the same or similar results. Each individual's success depends on his or her background, dedication, desire and motivation. As with any business endeavor, there is an inherent risk of loss of capital and there is no guarantee that you will earn any money. This page promotes a product where the owner of this page could receive financial benefits from sales referred by this page. The testimonials on this page are consistent on all review pages for these products. The testimonials are (or are not depending on the situation) from real customers. Testimonials are not typical of most results. Photographs or images are a depiction of individuals and payment methods. These income examples are representative of some of the most successful participants in the program. Some individuals purchasing the programs may make little or NO MONEY AT ALL. These claims are not a guarantee of your income, nor are they typical of average participants. Individual results will vary greatly and in accordance to your input, determination, hard work, and ability to follow directions. No person or company can guarantee profits or freedom from loss. Any and all use of this website certifies you are agreeing to our Earnings and Income Disclaimers. The Company reserves the rights to the name and any uses of it as affiliated with the product. Any improper uses by unauthorized parties is strictly prohibited. All Testimonials are 100% Real and Accurate and the attestants have been remunerated for allowing Devid Farah Marketing, LLC's use of the same. For the sake of customer privacy, Devid Farah Marketing, LLC reserves the right to protect and/or substitute the images of attestants. The images displayed hereon are not the actual images of the attestants. The images displayed hereon have been supplied by Devid Farah Marketing, LLC and are the copyrighted property of Devid Farah Marketing, LLC

Liability Disclaimer
By reading this website or the documents it offers, you assume all risks associated with using the advice given, with a full understanding that you, solely, are responsible for anything that may occur as a result of putting this information into action in any way, and regardless of your interpretation of the advice. You further agree that our company cannot be held responsible in any way for the success or failure of your business as a result of the information provided by our company. It is your responsibility to conduct your own due diligence regarding the safe and successful operation of your business if you intend to apply any of our information in any way to your business operations. In summary, you understand that we make absolutely no guarantees regarding income as a result of applying this information, as well as the fact that you are solely responsible for the results of any action taken on your part as a result of any given information.. In addition, for all intents and purposes you agree that our content is to be considered "for entertainment purposes only". Always seek the advice of a professional when making financial, tax or business decisions.